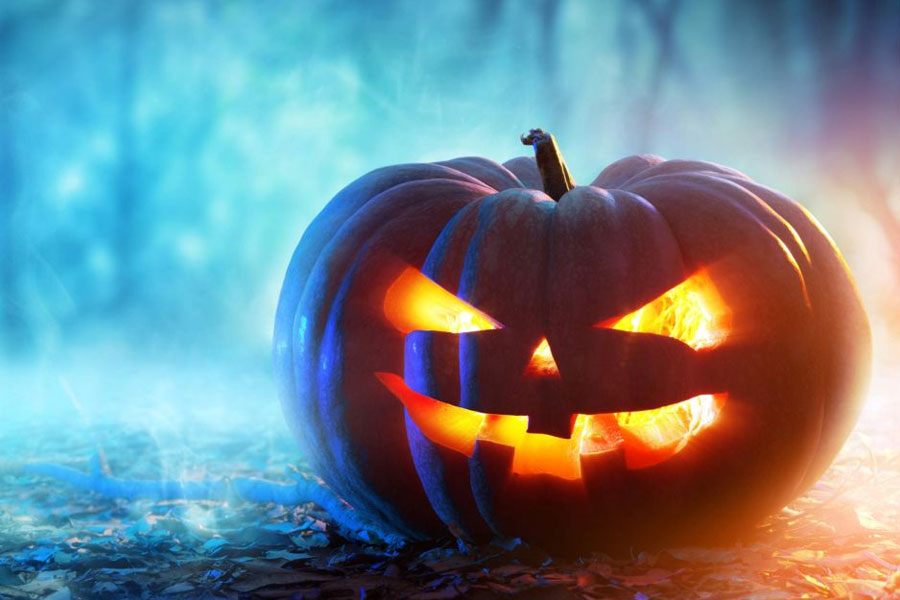 Carve a Palmetto Tree Pumpkin
Fall is the time of year for goblins, ghosts and ghouls. Families that celebrate Halloween use this time of year as a prime opportunity to visit pumpkin patches to pick out the best pumpkins for carving. Around the night of Halloween you will see ghosts, scary cats, witches and other Halloween carvings in the faces of pumpkins. One thing you probably don't see often carved into a pumpkin is a palmetto tree, but for those who live in the South, the palmetto tree pumpkin can be a familiar sight.  
Instructions
Prepare a space to carve your pumpkin by placing an old blanket, newspapers or a table cloth on the surface. Place a trash can or bucket nearby and line up your carving tools. Cut a deep circle into the top of the pumpkin and remove it. Stick your hand inside the pumpkin and remove all the insides by placing them into your trash can.
Locate a palmetto tree template or design on the Internet or in any book, and tape it onto the front of your pumpkin as a guide. If you cannot locate a palmetto tree template that you like, you can draw one onto your pumpkin.
Tape the palmetto tree template -- or trace the outline of a palm tree -- onto the front of your pumpkin. Use the pumpkin poker from your decorating kit to punch holes into the palm tree outline. Place the holes very close together.
Take your carving knife and begin carving the palmetto tree by following the punched holes you placed into the pumpkin until the palmetto tree is completely carved. Fix any little mistakes by shaving away the imperfections with your carving knife.
Place a candle or light inside the pumpkin and check out your new creation!
Click Image to View Template PDF