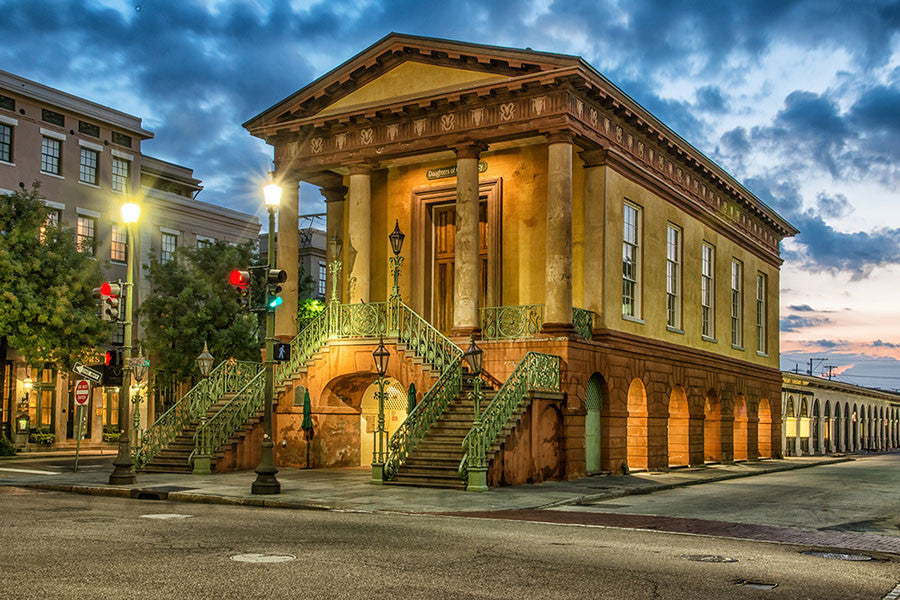 Exploring the Charleston City Market
The Charleston City Market has been an important part of the city's culture since 1804. Today, shoppers can explore Charleston City Market's newest vendors, including Palmetto Blended, during the day or night.
Charleston City Market
I love the Charleston City Market because it has such a diverse collection of vendors. Some of my favorite vendors located in the Great Hall include:
Callie's Hot Little Biscuit
Gita's Gourmet
Old World Glass Studio
The Charleston Show Company
The market's indoor area has always been essential. After major renovations in 2011, though, the Great Hall became an amazing place to shop and browse throughout the year. Not even a cold winter day can keep me away from the market.
The open-air sheds are also fun to visit. I didn't pay them much attention until I learned that these open-air structures have stood for more than two centuries. They survived fires, earthquakes and cannonball bombardments during the Civil War.
The market is open daily from 9:30 a.m. to 6 p.m. Other than Christmas day, when the market closes, I can go shopping whenever I want.
Charleston City Night Market's
The Charleston City Night Market has added a lot of flare to the market spaces by inviting more than 100 artists and craftspeople to display their wares from 6:30 p.m. to 10:30 p.m. on Fridays and Saturdays from the beginning of April until the end of December.
The free event always features entertainers. It's a terrific way to spend a weekend evening. Plus, all of the products sold at the Night Market come from local vendors.
Palmetto Blended Now Sells Relaxation Stations
A lot of people love wearing Palmetto Blended's shirts and hats. We make high-quality garments with irreverent statements printed on them, so I'm not surprised that shoppers enjoy them.
Recently, Palmetto Blended started selling bathtub relaxation stations at the Charleston City Market. Palmetto Blended designs these hand-painted boards to sit sturdily across bathtubs. Each one has a little notch where you can place your cell phone to stream shows or music. The boards even have spots for holding wine and candles.
If you have an irregular bathtub, Palmetto Blended can  make a custom relaxation station that fits perfectly.
Relaxation stations come in a variety of colors, including espresso, pink and blue. They cost between $75 and $85.
As a big fan of the Charleston City Market, I encourage everyone in the area to experience the day and night markets. Stop by Palmetto Blended to see the relaxation stations. Then, spend the rest of your time casually browsing items sold by the market's vendors.
Charleston City Night Market Video