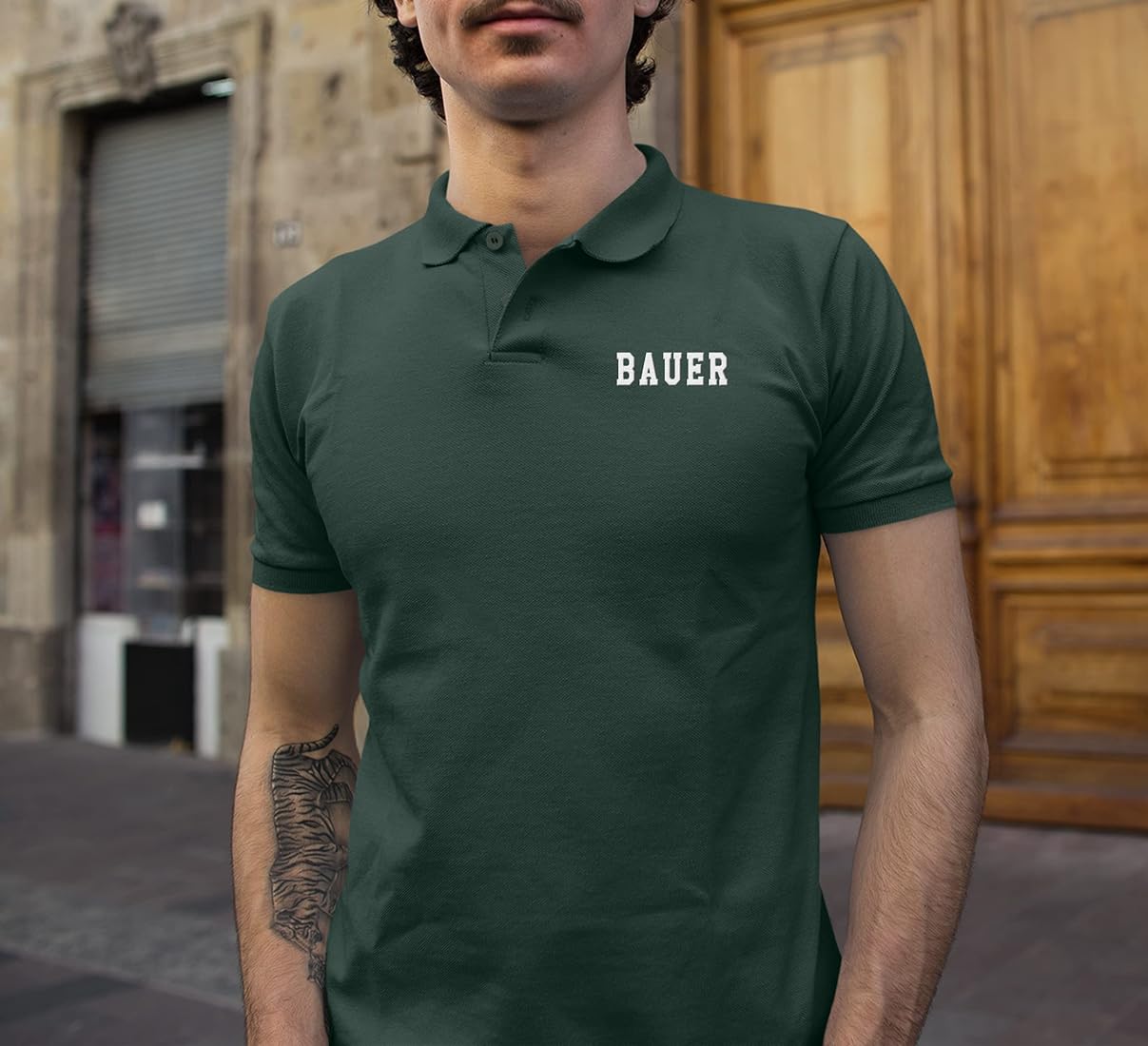 The Power of Custom Polo Shirts
Custom polo shirts are more than just apparel; they are a statement. They represent your brand, your team, or your event in a professional yet approachable manner. The beauty of custom polo shirts lies in their flexibility – they are suitable for various occasions, from corporate meetings to team-building events, and even as everyday workwear.
Designing Your Custom Polo Shirt
When designing a custom polo shirt, there are several factors to consider:
Fabric Choice: The choice of fabric can greatly influence the comfort and appearance of the polo shirt. Options like cotton, polyester, or a blend can offer different levels of breathability, durability, and ease of care.

Color Scheme: Choose colors that represent your brand or the theme of your event. You can opt for a classic, single color or experiment with contrasting colors for the collar, sleeves, or buttons.

Fit and Style: The fit of the polo shirt should cater to your target audience. Options include slim fit, regular fit, or a relaxed fit. Additionally, consider styles like long sleeves for cooler climates or a feminine cut for a more tailored look.

Customization Details: This is where you get creative with your design. Think about the placement of your logo, any text or numbers, and other design elements like stripes or patterns.
Branding with Your Logo
Adding your logo to a polo shirt is a powerful branding tool. It turns a simple piece of clothing into a walking advertisement for your brand. Here's why branding your polo shirts is beneficial:
Brand Visibility: Every time someone wears your branded polo shirt, they are exposing your brand to a new audience.

Professionalism: Custom polo shirts with a logo give your team a unified and professional look, especially at events or in customer-facing roles.

Longevity: Unlike temporary advertising, a quality polo shirt can last for years, providing long-term branding benefits.

Versatility: Polo shirts are versatile and can be worn in various settings, increasing the chances of your brand being seen.
Tips for Adding Your Logo
When adding your logo to a polo shirt, consider the following:
Placement: The most common placement for a logo is on the left chest. However, you can also consider other areas like the sleeves, the back, or under the collar.

Size: Ensure your logo is visible but not overpowering. It should complement the shirt, not dominate it.

Printing vs. Embroidery: Decide between printing or embroidery. Embroidery offers a more premium and durable finish, while printing can be more cost-effective for larger designs.

Color Contrast: Make sure your logo stands out against the color of the shirt for maximum visibility.
Conclusion
Custom polo shirts with a branded logo are a smart investment for any business or organization. They offer a unique combination of style, comfort, and marketing potential. By carefully designing your polo shirts and thoughtfully placing your logo, you can create a powerful branding tool that leaves a lasting impression.
Remember, the key to a successful custom polo shirt lies in the details – the right fabric, fit, design, and branding can elevate a simple polo shirt into a statement piece that proudly represents your brand.