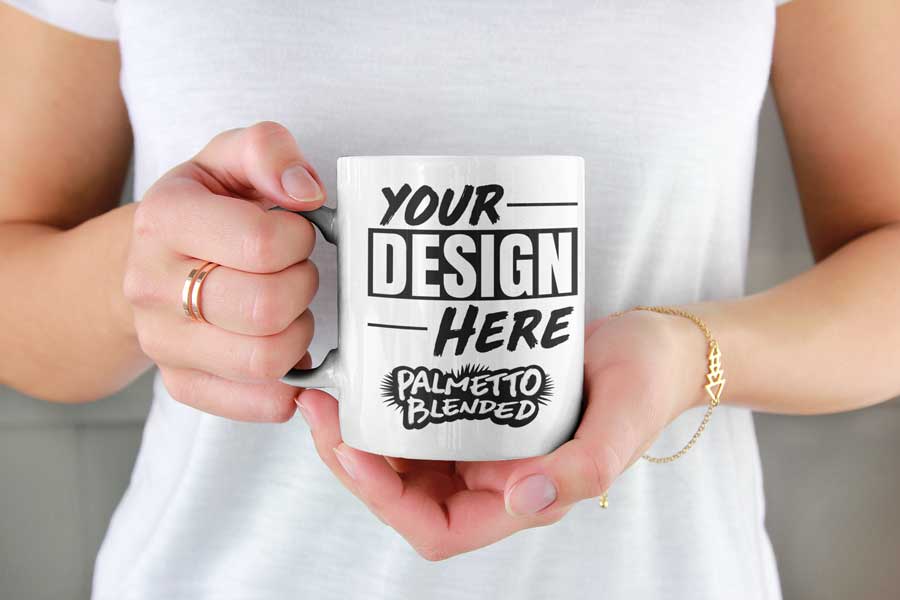 7 Promotional Product Ideas For Businesses in SC
Did you know that the promotional products all the way back to 1789, when commemorative buttons were given out at George Washington's presidential inauguration?
Promotional products have come a long way since then, but the aim remains the same: to raise awareness of a person or brand through simple, well-designed products that people will want to wear or use.
If you think your business could benefit from promotional products, then you might be looking for some fresh promotional product ideas. With that in mind, here are seven promotional product ideas for your business—ranging from beloved classics to new trends.  
1. Mugs
Mugs are a classic promotional product idea—for good reason! Most people kick their day off with a cup of coffee or tea, meaning your brand can easily be incorporated into their daily routine.
Of course, not all mugs are created equal. Trust a business that will put in the extra effort to make your promotional mugs aesthetically appealing.
2. Masks: One of the Trendiest Promotional Product Ideas
Medical experts recommend that people wear face coverings to protect against the risk of contracting COVID-19—and many places require people to wear them. In fact, these days it seems that people can never have enough masks!
That's where your business could come in. A promotional mask sends the message that you care about the well-being of your potential customers, and is highly likely to be used and seen by others. 
3. Coffee Travel Mugs
Coffee travel mugs are an updated spin on the classic promotional mug. 
When your potential customers are out on the go, they'll be thankful that your brand provided a convenient vessel for their favorite hot drink!
4. Baseball Caps
If you want to go with promotional clothing, baseball caps are a smart choice for a couple of different reasons.
For one thing, you can easily create a "one size fits all" option, increasing the number of people who will wear it. Plus, a lot of people will throw on a baseball cap when they're out running errands or jogging, guaranteeing you plenty of visibility. 
5. Hoodies
If you want to go with a premium promotional product idea, a hoodie is an excellent choice.
For a lot of people, one can simply never have too many hoodies. And like a ball cap, people will throw one on when they're running to the store or a cafe. 
In other words, your brand will be there when they need it!
6. Kitchen Tools
Oven mitts, cutting boards, kitchen knives, glasses, dish towels—the list of kitchen tools you can use as promotional products is endless! 
People spend a lot of time in their kitchens. If you can provide a useful tool they'll use often, then you'll be ingratiating yourself with your clients or customers. 
7. Popsockets 
Popsockets—those little round gadgets people stick on the back of their smartphones to make them easier to hold—are another fun, trendy promotional product idea. 
This is a particularly smart option if you're trying to appeal to a younger set of clientele! 
Learn More Today
There's no shortage of great promotional product ideas out there—all you have to do is pick one for your business!
If you want to learn about more cool promotional product ideas, feel free to get in touch with our team today. We look forward to working with you!