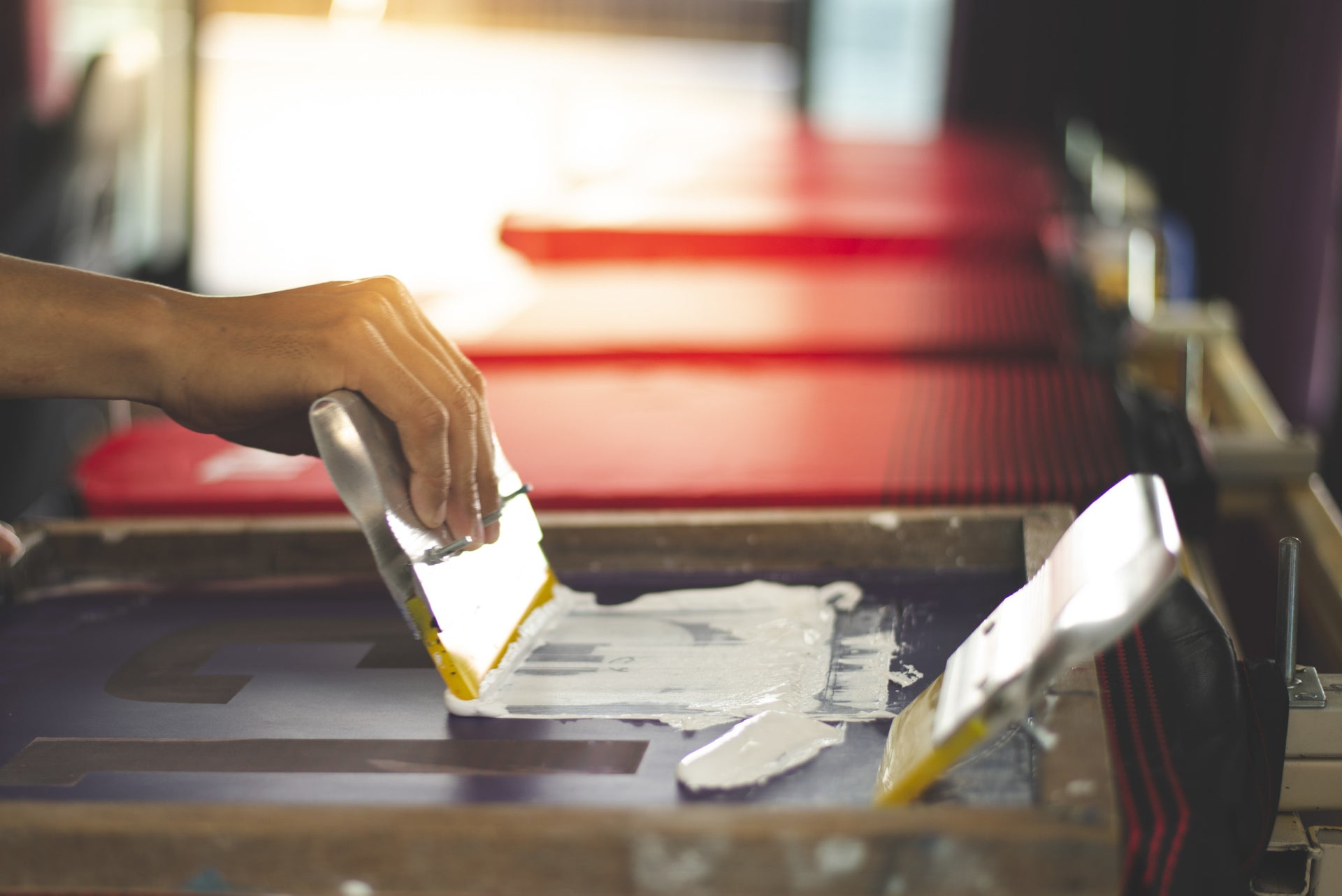 The Benefits of Screen Printing on T-Shirts and Hoodies
Go take a look at the shirts in your t-shirt drawer. We're willing to bet that many of them are starting to fade, with illegible logos and rough, uncomfortable fabric. There are also probably a few that have remained soft, clear, and comfortable, even if you've had them for years.
The difference between those old, faded shirts and the high-quality ones is screen printing.
Are you considering ordering shirts or hoodies for your brand or business? We've created this guide to help you understand why screen-printed garments look better and stand the test of time. 
Read on to learn why you should choose the printing option that will look better, cost less, and effortlessly improve your branding.
Screen Printing Is Bolder
If you're going through the trouble of putting a logo, image, or text on a t-shirt or hoodie, you probably want people to see it. Screen printing makes it possible to print directly onto any color garment. The images will be bright, clear, and bold so that everyone will get a good look at your branding. 
When we screenprint custom t-shirts, we place your graphic directly on top of the garment. It won't get absorbed into the material and fade away, as with straight-to-garment printing methods. That means no fading in the wash or the sun, so brand awareness can remain at the forefront. 
Screen Printing Is Professional
The ink we use on our screens is fast-drying and high-quality, so anything we print onto t-shirts or hoodies will be smudge-free and scratch resistant. If you work with us to create garments for your school or workplace, they'll hold up for a long time. Your students, faculty, or employees will look professional after the first wash—or the hundredth. 
Screen Printing Is Versatile
Your brand is important, and specificity matters when it comes to increasing brand value. If you have an idea for a graphic or logo, you should be able to execute it precisely as you imagine it. When you work with designers from Palmetto Blended, we can take your perfect logo from concept to reality.
From there, you'll have complete control over the placement of your brand-new logo or graphic. We'll ensure it's printed in a place where everyone can see it, read it, and learn more about your brand or business. You'll love having the freedom to choose brand-friendly color combinations without sacrificing readability or clarity. 
Screen Printing Is Cost Effective
The screen printing process is not very time-consuming and allows you to print on nearly any fabric garment. Thus, the final price point for each product is flexible based on your budget. You can invest in higher quality garments for uniforms or important events or order a large quantity of less expensive giveaway shirts that will look just as great.
You Can't Go Wrong With Screen Printing
If you want a bold, professional, versatile, cost-effective custom garment, you can't go wrong with screen printing. Working with the professionals at Palmetto Blended means that your brand will always be front and center. We'll work to design or reimagine your logo so that every t-shirt or hoodie offers the brand value you deserve.
We can't wait to help you meet your screen printing needs in Charleston, Beaufort, Hilton Head, Columbia, Myrtle Beach, and the surrounding area. The process begins when you reach out and request a quote. Your perfect custom garments will be in your hands in no time!