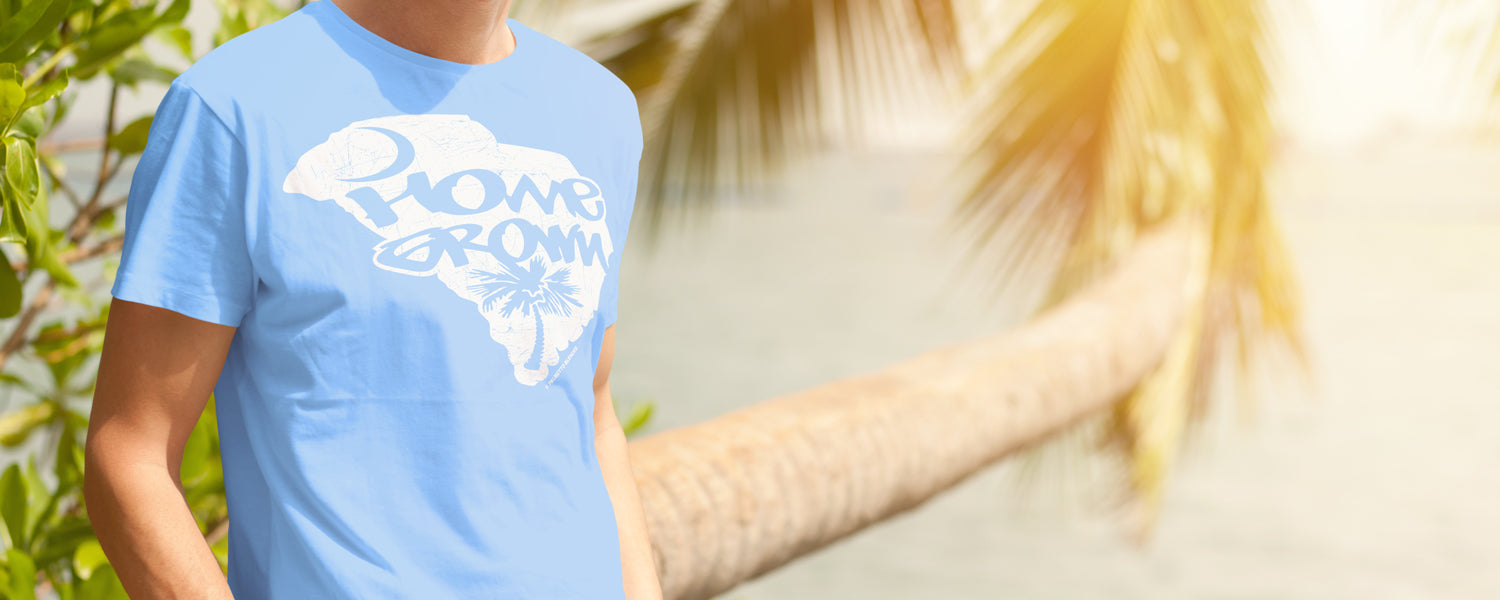 SC Style: How to Find the Best South Carolina Shirts and Apparel
South Carolina pride runs deep. 
Locals are proud of their roots. And tourists develop a lasting love for the lush landscapes, decadent cuisine, and historic atmosphere.
If you love South Carolina culture, you may be searching for apparel that reflects your feelings towards this great state.
You're in the right place.
Read on for guidance on how to find the best South Carolina shirts, hats, sweatshirts and more! 
Quality 
Whether you're looking to buy t-shirts, socks, a hat, etcetera, you want to be sure you're buying a high-quality item that will last.
There's nothing worse than buying a shirt, giving it one wash and then finding it to be misshapen or holey. You can avoid this by paying attention to the fabric. 100% cotton is your best bet because it's durable, strong, and breathes easily.
Blended fabrics can also last you a long time (for example, a polyester and cotton blend), but they are often not as cooling as an all-cotton piece. 
Fit
It's all about the fit, especially when shopping for tees. 
You may like to wear a tighter shirt or one that's looser. 
Try rolling up the sleeves once or twice for a hip look, or experimenting with necklines. Although they're simple items of clothing, tee shirts can really express your style. 
Whatever your preference is, shop at a place that gives you options and can guide you to your most comfortable fit and desired look. 
Price 
You certainly don't want to break the bank when buying your South Carolina t-shirt. 
The going rate for tee shirts these days starts around 20 dollars. For that price, you can ensure a high-quality item that will last you wear after wear. There's really no need to spend much more than 25 dollars on a tee shirt.
For other items like pullovers, you can expect to spend around 35 dollars.
And with prices that good, hopefully, you'll want to buy South Carolina goodies for the whole family!
Design
This is the fun part. Start dreaming about how you want your South Carolina gear to look.
A shirt with the iconic Palmetto tree? 
What about a hat with the Carolina crescent moon?
Maybe the outline shape of South Carolina on a sweatshirt?
You can even customize your apparel by having your favorite image, graphic, or phrase screen printed onto it. 
Embroidery is also a fun and interesting way to display your South Carolina pride. Consider embroidery on beach bags, sunhats, or beach towels.
Screen printed and embroidered items also make great, customizable gifts! 
Treat Yourself to Some South Carolina Shirts 
Adding South Carolina shirts to your wardrobe is a great way to update your style and show others how much you love SC culture. 
When wearing your Carolina swag, you can connect with others who share your same experience and talk about the place you love so dearly. 
Browse our site to explore the apparel and services that we offer. And please reach out to us with any inquiries you may have.
So, why are you still reading this? Get to shopping!