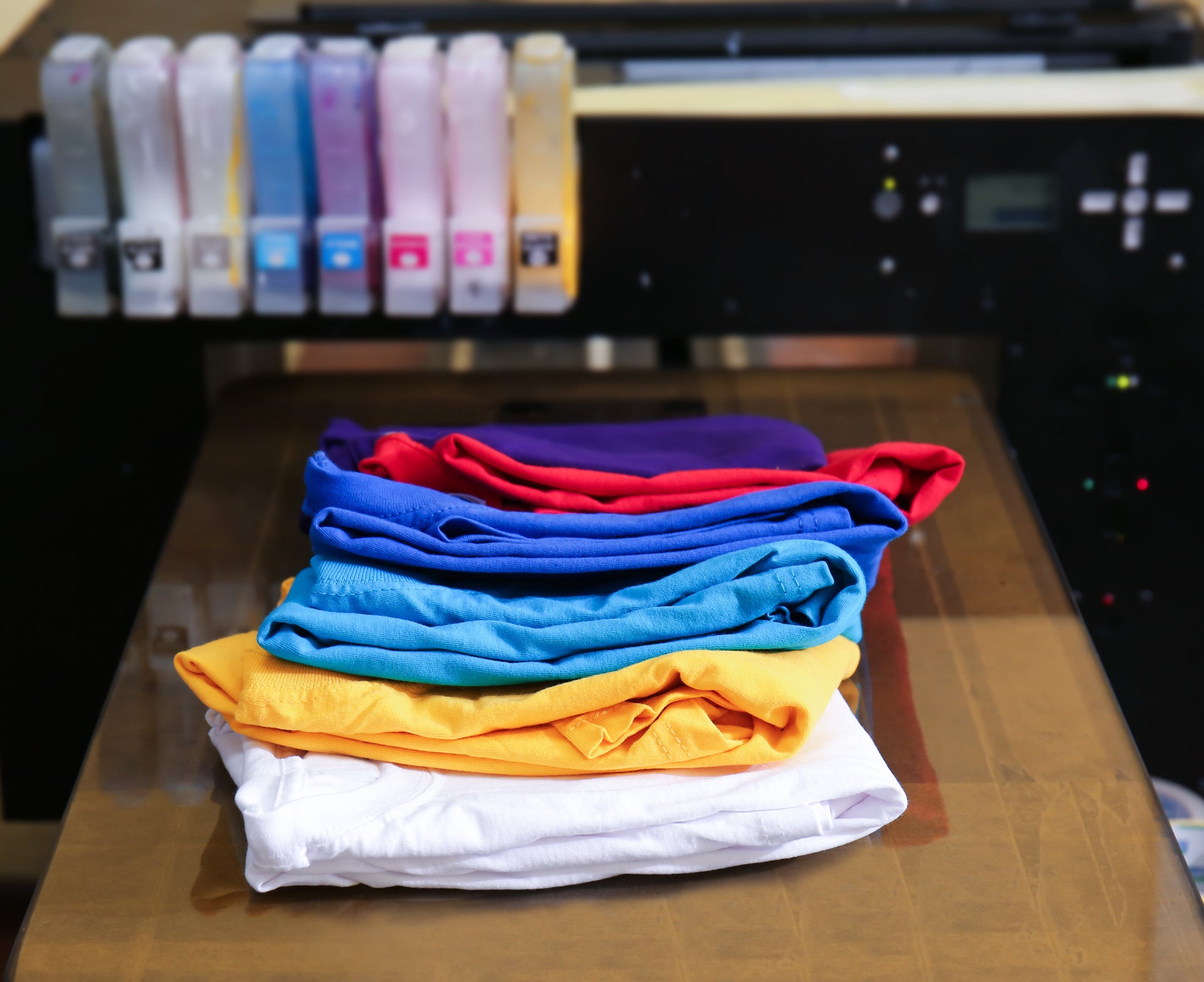 T-Shirt Printing Cost: How Much Will You Have to Spend on Custom Shirts?
A custom T-Shirt is a great way to promote your business or organization – or you can sell them to make some extra cash. But how much do custom T-shirts cost?
Here, we'll provide more information about T-shirt printing cost so you'll know what to expect for your first order.
T-Shirt Printing Cost Depends on Order Quantity
When calculating your T-shirt printing cost, factoring in quantity is key. If you're purchasing a small number, you can expect to pay retail prices – think $20-$30 per shirt. 
Now, this price point may be just fine if you're looking to make a T-shirt for yourself. But if you're planning on distributing them or selling them, it's highly inefficient. If you're buying 50 or more, you'll pay between $5-10 per shirt – and if you order in bulk (100+), it's closer to $5 each.
So it's best to maximize your purchase - but you also need to be careful. If you buy way too many, you can come in at a loss. This is especially important if you're selling them or if you plan on having your organization member pay for their shirts.
Extra Features Cost Extra Money
The cheapest T-shirts are going to be white shirts. Unfortunately, that might not make your T-shirt stand out very much. If you're using these shirts for advertising, that's definitely not a good thing. 
So consider paying more to print on colored shirts. The price difference ranges from $5 in low quantities to $1 in higher quantities. Not all businesses charge more for colored shirts, so be sure to check in with them before ordering.
Companies will also typically charge to print with several ink colors – using two or more colors can increase your T-shirt cost by $2-3. So be sure to keep things simple yet visually appealing.
If you want a design printed on the front and the back, this will also raise your custom T-shirt cost by about $5 per shirt. Of course, the benefit is that your design will be seen no matter what direction the person is facing, but the drawback is, again, the price.
Some companies will also let you add custom embroidery to your T-shirt for an extra fee. 
Don't Forget Shipping!
Most online T-shirt design companies offer free shipping. But the catch is that they'll usually incorporate that shipping price into the cost of the shirt.
While it may seem tempting to always choose the free shipping option, it can be better to pay for shipping if the cost of each T-shirt is cheaper. Be sure to calculate all your options before making any decisions.
Contact Us for Your Custom T-Shirt Today
Whether you're in the Charleston area or looking for online T-shirt printing, look no further! Here at Palmetto Blended, we strive to be the pride of the Palmetto state with competitive rates, better design, and quick turnaround.
Interested in learning more? Fill out our contact form and we'll have someone contact you with your T-shirt printing cost as soon as possible!