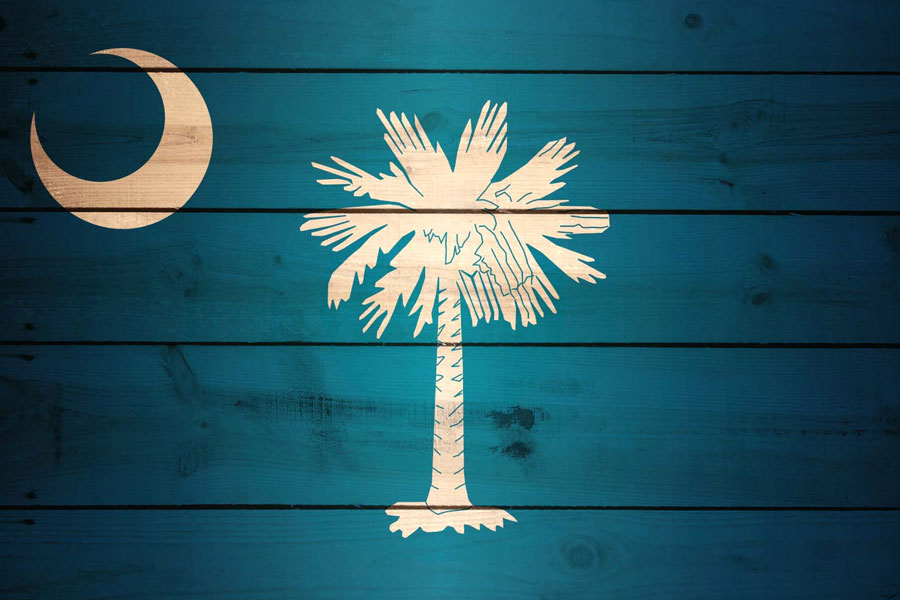 Palmetto Moon T-Shirts

Kick Back Under The Palmetto Moon In Your Stylish Graphic Tee!
If you've never seen a palmetto moon, then you don't know what you're missing! For those of us familiar, Southern Carolina's not so mini mini-palms are legendary—and spectacular by moonlight. To honor our southern nighttime skyline, we have created a collection of palmetto tree and crescent moon t-shirts. Browse through our selection for Ladies, Youth, and Men.
Palmetto Blended
You will notice a couple of different themes in our graphic tees: southern inspired, witty, and you'll find a lot of palmetto trees. Based in Southern Carolina, we aim to honor everything that makes us unique. From our beloved state tree, to our timeless and current cultural trends. All is done with pride, respect, and love!
And what does it mean to be Palmetto Blended? That's easy. A perfect life is a balanced life, a life that blends the best of all life has to offer. We work hard, and play hard. We're connected, but we make the time to unplug. We take ourselves seriously, but not too seriously. We put our families first, but we make time for our friends—who are really just extended family anyway! If this sounds like you, then we have the t-shirts you are looking for!
Quality Comes First
We don't just design fun graphic t-shirts, but we silk screen print each of our designs color by color on a super soft cotton-poly blend. This 60/40 blend is lightweight and breathable, making our tanks and tees perfect for hot southern summers. Our wear-anywhere cotton apparel is perfect for work, play, the gym, casual outings, and more! You can even wear your t-shirt to work by ordering one of our custom branded palmetto tree designs. Also check out our growing selection of hats, quirky relaxation stations, athletic wear, and apparel for youth, men, and ladies.
Want Your Palmetto Moon T-Shirt Customized
If you are inspired by our current designs, want your own palm palmetto design, or would like a completely unique design—we do that too! Reach out any time to discuss silk screening for your event-specific or branded tanks and tees, hats, promotional products, and marketing materials. Our design team can even help you create a unique design, a product-friendly logo, and the cohesive event creative you require. We can also do team t-shirts, and small batch orders of at least 12, perfect for family reunions, class reunions, local community events, or your bridal party.
Express Yourself
Our graphic tees give your wardrobe a bit of edge and spice things up with a bit of humor. There is no shortage of graphic apparel in our local retailers, but we focus on what makes our corner of the country unique. Our tanks and t-shirts quickly become year-round  wardrobe staples for southern belles and southern boys. From the things only a Carolina local would understand, to authentic southern charm—there is something for everyone.
The Perfect Souvenir
If you have out-of-state friends and family, especially those who've relocated from the Carolina's—you are sure to find the perfect souvenir, gift, or memento while browsing our recent selections. Just make sure you check back frequently because we are always adding fun, cool, and trendy new designs!
Reach out if you have any questions about Palmetto Blended apparel, or to discuss the design of your custom Palmetto Moon design!