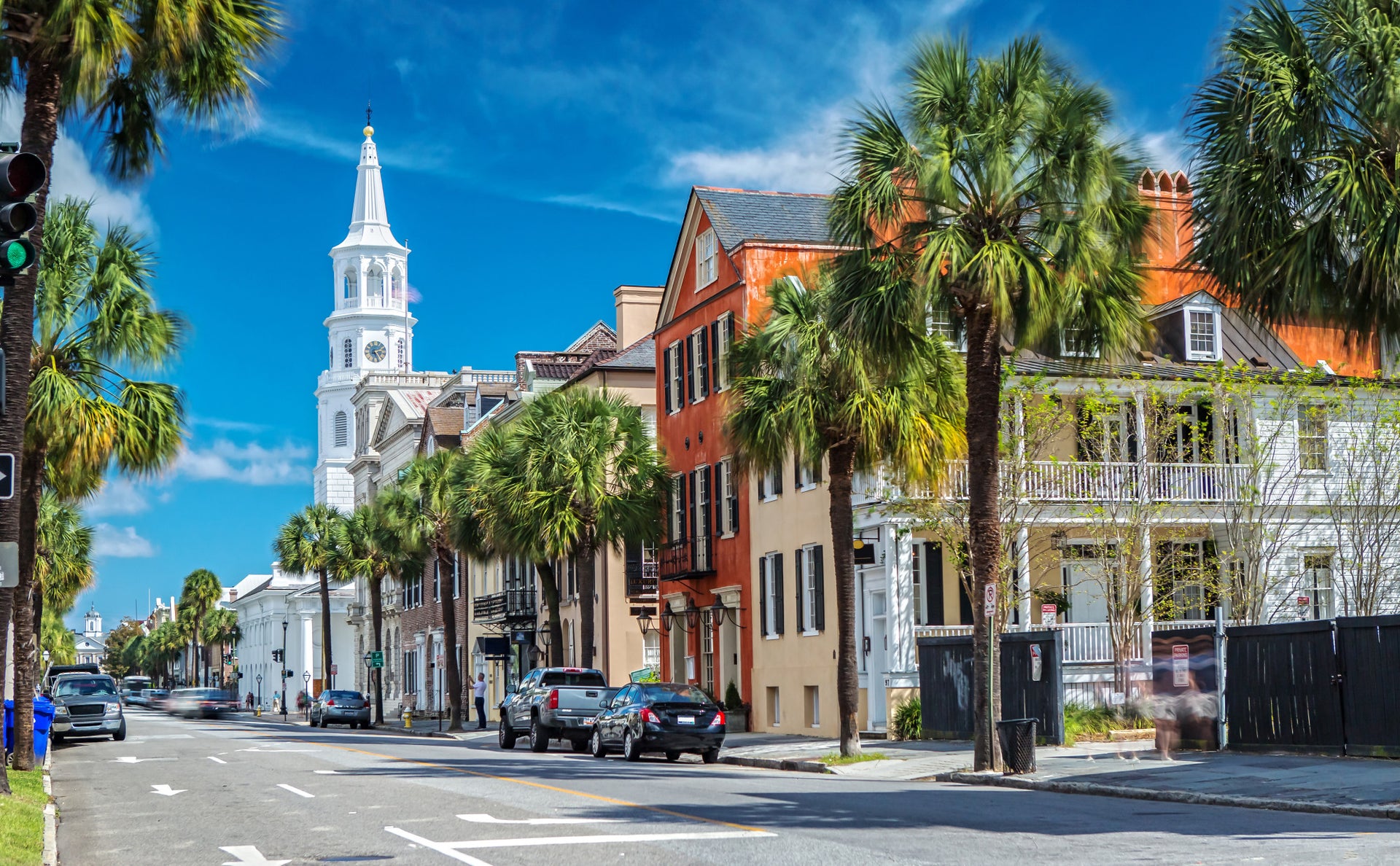 Charleston Bucket List: Top 4 Things to Do in the Holy City
Have you done the Charleston lately?
No, not the popular dance from the 1920s. We're talking about the beautiful and historic city in South Carolina. 
Even if you've visited the Holy City before, there are probably some activities you've missed – from sightseeing to shopping for branded clothing to show your Charleston love. 
Let's take a look at the best things to do in Charleston SC. 
1. Hit The Beaches
Charleston may not be the first city that comes to mind when you think of sandy beaches, but thousands of people flock to this area for sun worshipping every year. 
One of the most popular beaches is Folly Beach, which is just a short 15-minute drive from Charleston. The locals have nicknamed the area "The Edge of America," and it's a great place to watch the sun come up and set in the evening. 
There are other great beaches in the area including Isle of Palms, Edisto, Seabrook, and several others. So when you're heading to Charleston, don't forget your swimsuit and your sunscreen!
2. See The Trees
Charleston is home to some mighty oaks, and a must-see is the Angel Oak on Johns Island, just outside of the city. 
This particular tree is estimated to be 500 years old or more and is more than 66 feet tall. Despite its advanced age, this tree is still alive. And it attracts thousands trying to get a picture of the gentle giant. 
Other trees unique to the area that you can see along your travels are the palmetto tree (there's an iron sculpture of the tree at the South Carolina State House.) 
3. Eat, Drink, and Then Eat Some More
Charleston is a city that loves its food, and you'll probably love it too! The city is home to some of the best-barbecued brisket, that will help fill your belly at lunch while you see all the sights. 
If you're a seafood lover, you'll also be in luck as Charleston is known for fresh catches including its oysters for lunch or dinner. The nightlife is vibrant too if you're looking to try some local bourbon and cocktails.
4. Get Dancing
You don't have to master the Charleston to dance in Charleston. In fact, there are many bars and dance clubs where you can try some steps without any pressure.
The state dance is called the Shag, a swing dance similar to the Charleston. You can find people dancing it regularly at the JB Pivots Beach Club with lessons available. Of course, you can dance the night away at one of the old-timey establishments in the city.
And yes, you can even try doing the Charleston if you want. 
Enjoy The Best Things To Do in Charleston SC
This is just a sampling of the many things to do in Charleston during your visit. The city is heavy on food, friendliness, and fun, so you'll always feel welcome while you take in the attractions. 
Of course, no great city is great without great shopping, and browsing quality items is one of the best things to in Charleston SC. If you're looking for quality apparel that was designed and printed in Charleston, be sure to contact us during your visit.