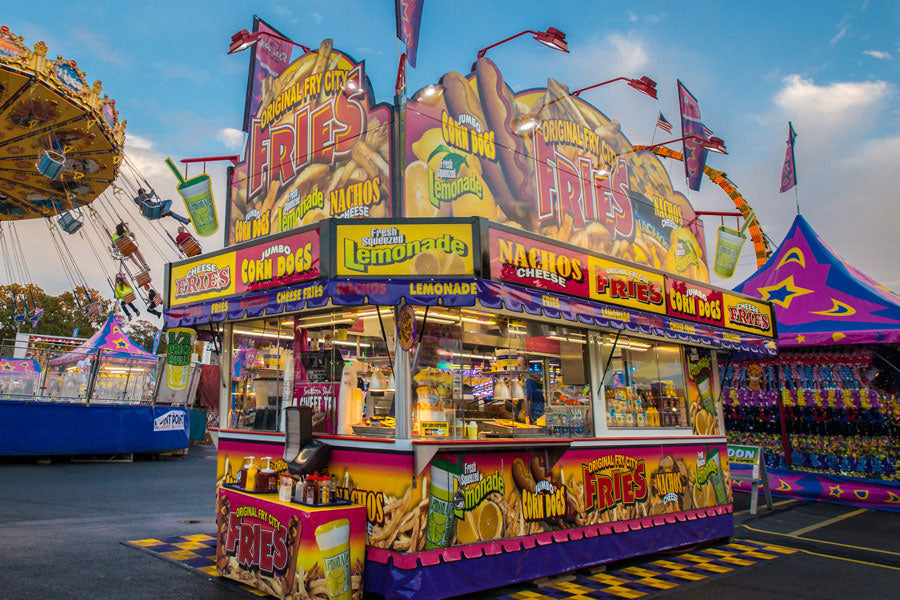 Best Fair foods
Best Fair Foods
Fair food is some of the most spectacular attractions of state fairs. Even though fairs feature some highly exciting games, music, and animals, the food is something you don't want to miss, not after waiting a whole year to savor the rich, greasy, deep-fried fair food. If you haven't done so yet, get your tickets, because as always, you will be treated to the best oral delights! Here are some of the tastiest fair foods found in the south.
Chicken Sausage Baguette, North Carolina
Baguettaboutit makes this smashing chicken sausage by stuffing a North Carolina chicken sausage, cheese, and a special sauce in a fresh French baguette. The food tastes heavenly and oh my! You will ask for more.
Man's Sandwich
Here is one of the best fair foods ever. With the peculiar name of Man's Sandwich, this food is prepared from grilled cheese sandwich wrapped in layers of fried bacon. Even though the menu is full of artery-clogging ingredients, it surely is one delicious meal you want to try out.
Buffalo Chicken Gyros
This spicy treat is sure going to set your taste buds agog. It's a blend of Greek marinated grilled chicken, lettuce, tomato, onions, cheddar cheese, and cream cheese. Add a desired ranch dressing for the wow effect.
Fried Bologna Burger
Here is one burger that you will want more of. It comes with fried bologna topping, pimento cheese, and chili.
Deep Fried Froot Loops
A tantalizing twist of your regular cereal. This yummy treat is made by folding Sweetened Froot Loops into a whipped marshmallow and then dipped in a creamy batter before deep frying to a golden brown. Add powdered sugar and glaze, and you have a spectacular cereal of Fair food.
Barbecue
Barbecues are a favorite food of many regular visitors. From wings to drums, and ribs to sliders, you can have the best grill with some of the most savory sauces in the country.
Deep fried Everything
Fairs are always packed full of deep-fried foods of every variety you could ever think of. You would be surprised that food vendors have deep-fried Coca-Cola, beer, caviar, club salad, and plenty other ordinary un-deep-friable foods. On your next fair visit, try out some of these innovative foods and see.
Pie
Pie eating contests in fairs are as old as the fairs. No fair is complete without this simple looking food, and many pie bakers jostle for the winner prize with different pie flavors and recipes.
Bacon
State fairs are home to some of the most appetising renditions of bacon. From bacon cheeses curds, cinnamon rolls, ice cream sundae, bacon wrapped corn, bacon wrapped hotdog, and so far more, you rest assured of having your fill of the best variety of bacon at a southern state fair like Oklahoma.
Stick food
Food on a stick is a permanent site at many fairs in the south and all over the country. Whether you want chicken on a stick, chocolate on a stick, corn dog, and a host of other delicious food types, you will find them and more on a stick.
These are some of the high foods on offer at different fairs in the south. Feel free to add yours.
What is on your list of best fair foods?